Main Content for Cengage Brain Product Section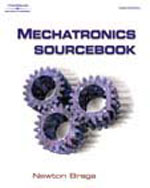 New book. Ships in 3-5 days.
Paperback version of the text. New book. Ships in 3-5 days.
Loose leaf version of the text. New book. Ships in 3-5 days.
Free 14 day eBook not available with this title.
Bundles are a complete learning solution, offering materials designed to extend learning beyond what can be contained in a textbook alone. They include the text packaged with a print or digital study tool (in some cases both) at a discount.
New book. $3.99 shipping. Ships in 3-5 days. FREE return shipping.
Learn more about Textbook Rentals
Rental Information
Shipping for rentals is offered via UPS Ground for a flat rate of $3.99 and UPS or FedEx express shipping for $9.99.


Rentals are eligible for the free 14 day eBook offer which allows you to gain immediate access to the eBook while your rental ships.


Refunds are available within 30 days of purchase. They must be in a saleable condition.


You can cancel a rental within the first 30 days of your start date.


You may extend your rental due date for 15, 30, 60, 90 or 130 days after the first 30 days of your rental but before the due date.


You can convert your rental to purchase after the first 30 days but before your rental due date.


To return your rental, simply print out the prepaid UPS label provided by CengageBrain and drop off your package to the nearest UPS package drop off location. We recommend dropping off your rental at UPS at least 5 business days before your due date.
Select the radio button next to "eBook" to see eBook access lengths and savings amounts.

Highlight, take notes, search, print, online/offline & mobile access.
What's in an ebook?
Select the radio button next to "eChapters" to see eChapter purchase options. Highlight, take notes, search, print, online/offline & mobile access. The table of contents & first chapter are free with your purchase of other eChapters. They will automatically be added to your "My Home" page after completion of your purchase.
Learn more about eBook and eChapter rentals
What's in an ebook?
eBook Features
CengageBrain sells eBooks on multiple platforms.
Vital
Source is the platform used for the vast majority of eBooks sold on CengageBrain. eBooks on the
Vital
Source platform include features like highlighting, note taking, searching, printing, and mobile access. These eBooks also offer the free 14 day eBook access promotion. For more information, visit our
FAQs
.
Other eBook platforms include Sealed Media (for eBooks purchased prior to June 2011), CL eBook, Aplia, and OWL. eBooks on these platforms have feature sets that vary. They are not available as part of the free 14 day eBook access promotion and many do not include mobile access.
If you are unsure about the features that come with your eBook, please contact
Customer Support
.
eBook Content
eBooks do NOT include assets or study materials that may come free with a printed textbook. If you are not sure what is included with an eBook or if you have questions about how the eBook differs from the printed text, please call
Customer Support
.
Please note that due to electronic rights restrictions, some third party content may be suppressed from eBooks. Editorial review has deemed that any suppressed content does not materially affect the overall learning experience. Cengage Learning reserves the right to remove content from eBooks at any time if subsequent rights restrictions require it.
Learn more about eBook and eChapter rentals
Product Details
Mechatronics Sourcebook, 1st Edition
ISBN10: 1-4018-1432-8

ISBN13: 978-1-4018-1432-8

AUTHORS: Newton Braga - ©2003
Mechatronics specialists play an important role today. Like a "jack of all trades," these technical professionals know how to install a new machine, make necessary connections to electronic circuits, and design required control software. The result of a union of electronics and mechanics, success in this field requires an understanding of robotics, pneumatics, hydraulics, and artificial intelligence. These topics, and more, are the subject of our new Mechatronics Sourcebook. A "must" for anyone who designs, studies, or works with mechatronics projects, the book begins with a review of basic chemistry and physics principles, as well as key mechanics formulas. Later chapters invite readers to explore pneutronics and hydronics applications, electric motors and relays, servo systems, power electronics and power supplies, and more. Relevant information on microcontrollers and microprocessors, PC interfacing, memory applications, programmable controls and digital logic is also included, providing immediate and hassle-free access to all of the information required for success as a highly-skilled, professional mechatronics specialist.
Writing a Research Paper?
Find research paper topics with questia online research.
Daily Planner
Master the art of time management with this 12-month daily planner designed specifically for college students. The planner also includes tips for procrastination, stress management, and career planning, a state map, periodic table, math conversion cheat sheet, and a reference to commonly confused words.